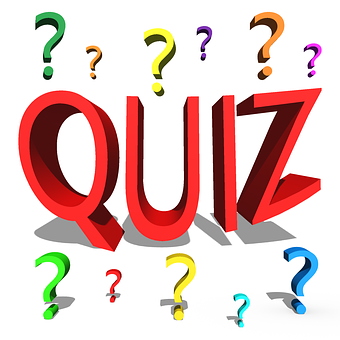 After a break we have decided to run another quiz night at the Club. Some of these events have been poorly attended leading to cancellations.
It has been suggested that we consider awarding prize money. Such would require entrance fee. This would be counter to what we are attempting to achieve which is a fun night without being too competitive!
Having said this we are open to suggestions and if a large percentage would prefer it run that way we can consider change.
Due to the rather poor support previously, we request that those who would like to attend respond, letting us know who and how many will be attending!
Briefly, we run the quiz as follows.Members and their guests should arrive 10 or 15 minutes prior to the stated starting time to registerTeams consist of up to 4 members. Arriving on your own or just 2 or 3 of you is not a problem – teams can be formed.Each round consists of 10 questions. Questions are projected onto the big screen. We allow a reasonable time for answers to be written down and submittedThe correct answers are projected onto the screen. We are fairly generous in the way we mark!Team scores on then put up.We tend to have about 6 rounds
Winners get bragging rights and, possibly, token gifts
The duration of the entire quiz is around 90 to 100 minutes
Please support this event
Date: Wednesday 13th November
Time : 19h00
RSVP : To Glen or to Jonathan (jonathanagolding@gmail.com)